—
Beautiful Rising
Toolbox


Beautiful Rising is a creative activism
toolbox offering tactics, frameworks, and
stories to activists around the globe. It's
available through multiple platforms and
languages to accommodate bandwidth limitations
& increase accessibility. Prior to the launch,
interviews, workshops, and testing sessions
were conducted in different countries to
understand and design for the challenges
and needs faced by activists in the
Global South. The toolbox is authored by
the users and documents their stories,
struggles, and creative techniques.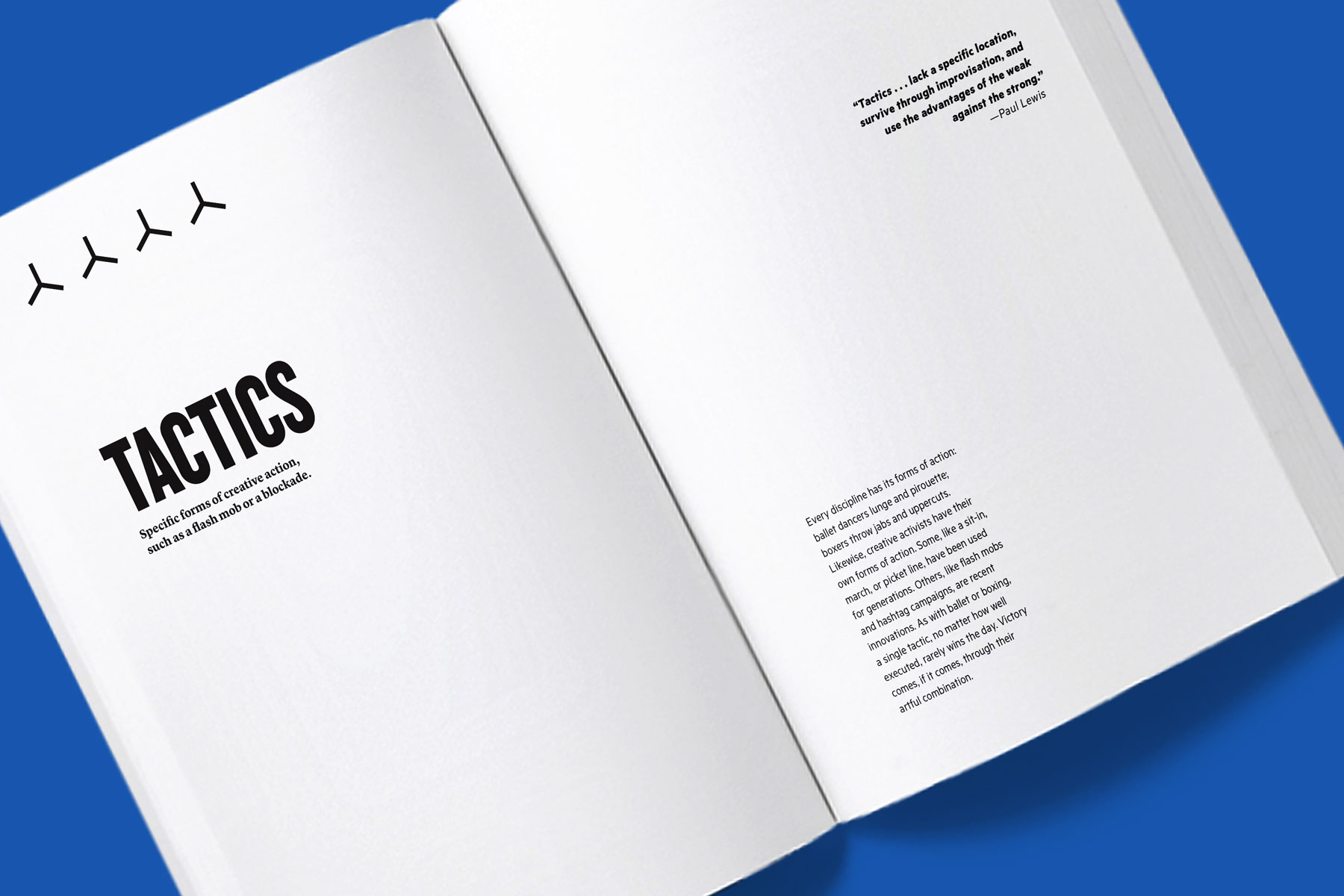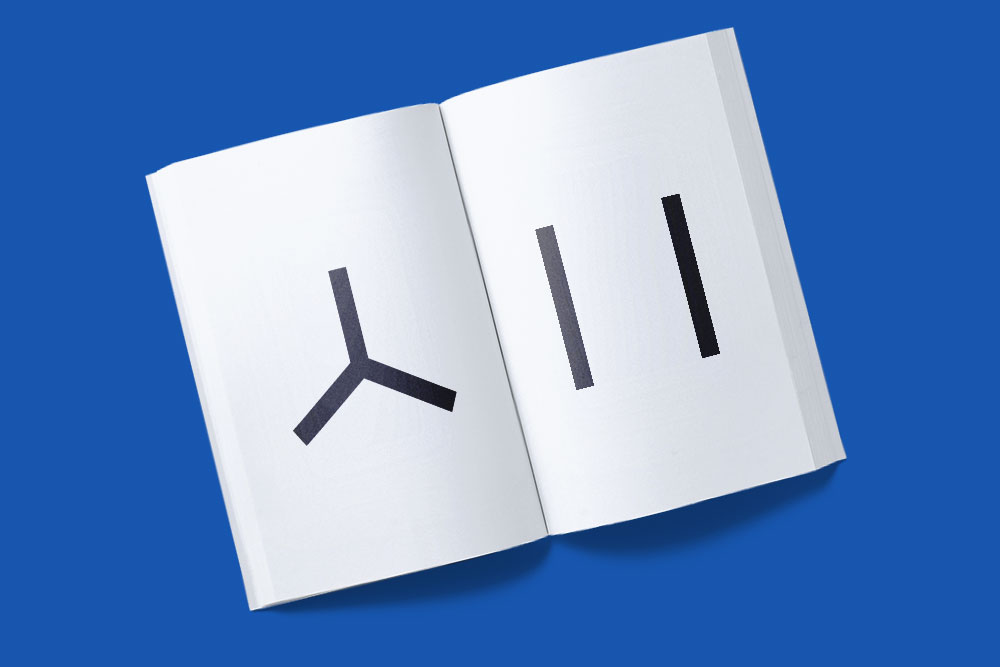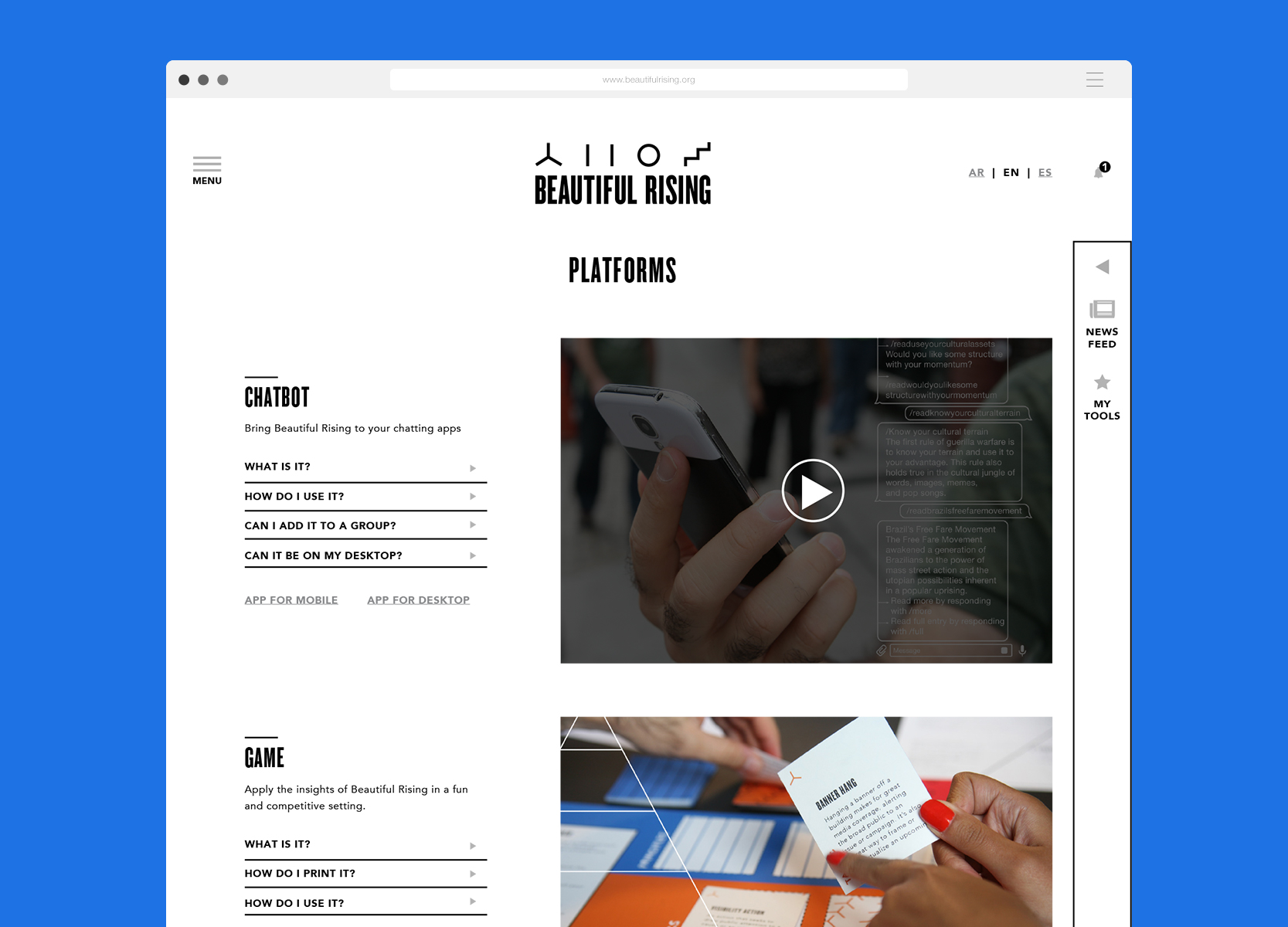 Role: Research & UX / Lead Designer / Art Director / Facilitator
Studio: The Public Society
beautifulrising.org