—
NYU Entrepreneurial
Institute Website
NYU Entrepreneurial Institute's website
is a hub for all entrepreneurial resources
at the university. Due to the abundant
information available & the complexity
of the entrepreneurial ecosystem at NYU
an evaluation of their previous
website was conducted.
The goal of the
evaluation was to better
understand what's working,
what's missing, what's
needed, and how might we
provide/fix it.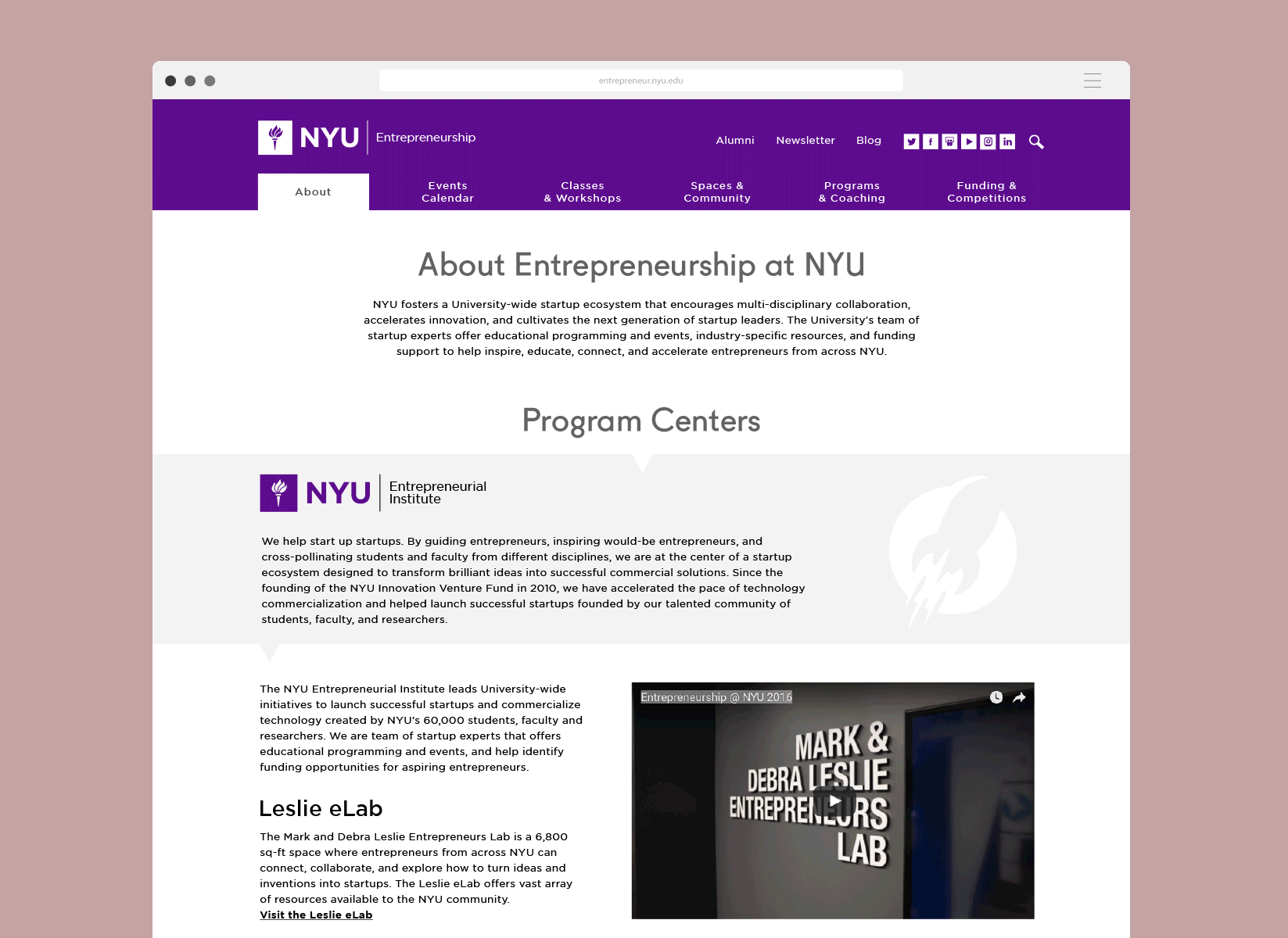 1:1 interviews were conducted and
an interactive kiosk was created
to allow the visitors of the eLab
to experience the site and
assess it.


Based on the results, an
evaluation report presenting
a set of design and UX
modifications was put
together to inform
the redesign.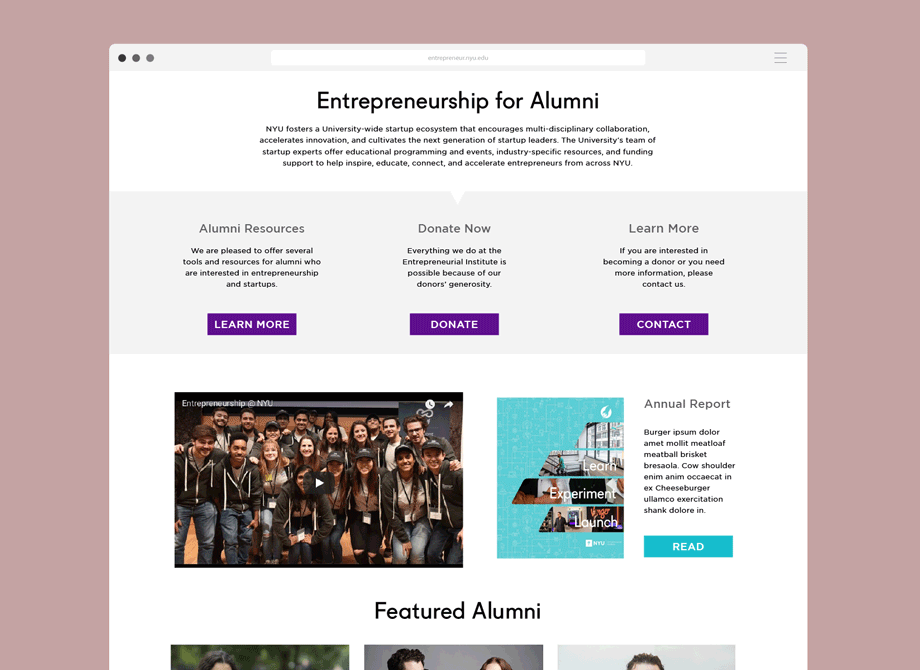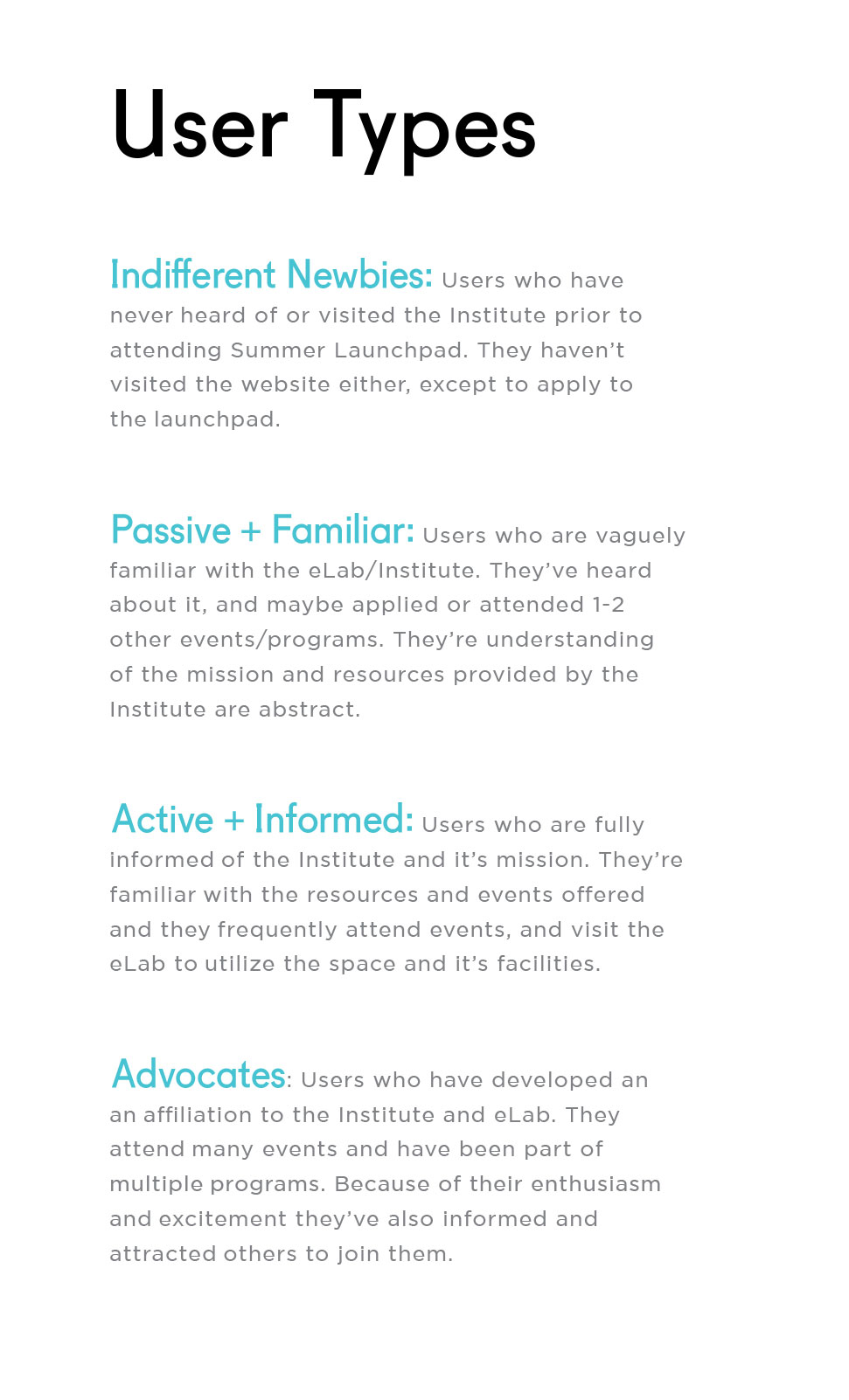 nyu.